Breakup Butler (Engagement Male)
Dial & share this HumorHotline: 772-257-4408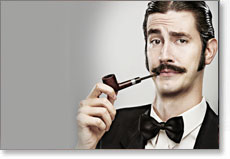 Preview: MP3 or dial 772-257-4408 to hear this Comedy Call. It's free!
There is no easy way to end a relationship. Oh wait, yes there is. Just have the Breakup Butler do it for you! Send the "Engagement Ending" message to let your significant other know that its over!
168 Breakup Butler (Engagement Male) calls have been made.