Intervención del Mandíl
Dial & share this HumorHotline: 772-257-4418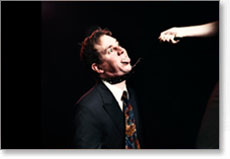 LOG IN to preview or send this comedy call.
Preview: MP3 or dial 772-257-4418 to hear this Comedy Call. It's free!
¿Sufres la pérdida de un amigo por una mujer controladora? ¡Anímate, existe la esperanza! Manda este mensaje a todos los mandilones del mundo que conozcas.
206 Intervención del Mandíl calls have been made.