La Línea del Corazón Despedazado
Dial & share this HumorHotline: 973-409-3276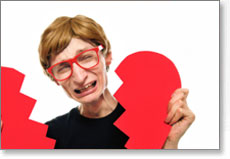 LOG IN to preview or send this comedy call.
Preview: MP3 or dial 973-409-3276 to hear this Comedy Call. It's free!
¿Tienes un(a) amigo/a con un corazón despedazado? ¡Mándale este mensaje para que pueda reírse un poco de nuestros consejos de cómo manejarlo!
264 La Línea del Corazón Despedazado calls have been made.