Lose The Game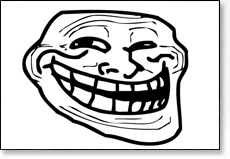 Preview: MP3
Rule 1: You are playing The Game. You, along with everyone else in the world, is constantly playing The Game.
Rule 2: Every time you think about The Game, you lose. Don't worry, though as loss is only temporary. As soon as you forget about The Game you stop losing. The objective of The Game is to forget that it exists. Good luck.
Rule 3: Since you've already just lost The Game, it must be announced. Send this Comedy Call to announce your loss and in turn, make your friends lose The Game as well.
5,279 Lose The Game calls have been made.