Marriage Advice (Divorce!)
Dial & share this HumorHotline: 401-285-2055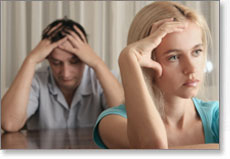 Preview: MP3 or dial 401-285-2055 to hear this Comedy Call. It's free!
Each year, millions from innocent people suffer from marriage, but there is a cure. Send this call to anyone who would benefit from hearing about divorce, the new alternative to marriage.
2,024 Marriage Advice (Divorce!) calls have been made.