The Rejection Hotline
Dial & share this HumorHotline: 605-475-6968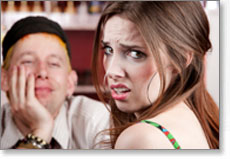 Preview: MP3 or dial 605-475-6968 to hear this Comedy Call. It's free!
You can now send the The Original Rejection Hotline® TO somebody's phone! Perfect for when you don't have the heart to reject the person face-to-face.
Read more about The Rejection Hotline.
11,059 The Rejection Hotline calls have been made.