Talent Agency (Mean)
Dial & share this HumorHotline: 973-409-3352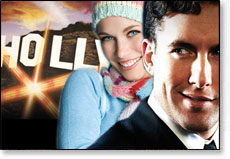 LOG IN to preview or send this comedy call.
Preview: MP3 or dial 973-409-3352 to hear this Comedy Call. It's free!
We all know an aspiring actor, actress or model. Pull their head out of the clouds with this reality check from the Jones and Adams Talent Agency!
1,242 Talent Agency (Mean) calls have been made.